Experience the benefits of a Risk Assessment Application
The development of a Risk Assessment Application allows legal firms to assess risk in a way that is efficient, digitized, and accurate. Build your own app within days and ensure safety and security throughout your organization and risk management processes - be it in your products, services, or workplaces.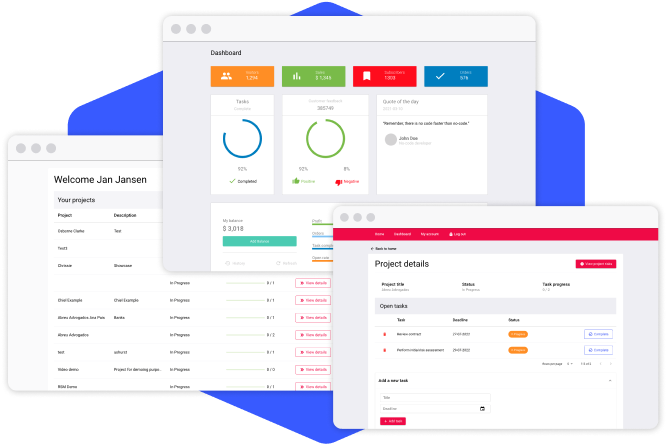 Product features
Dynamic questionnaires
Customizable workflows
Automation of approval requests
Bespoke document generation
Programmable scoring, assessments, and decision making
The power of a risk assessment application
Often risk assessment processes are less than ideal: requiring an unnecessary amount of time and manual auditing. Risk management and risk assessments are often done using time-heavy and convoluted manual processes which are error-prone, inaccurate, and don't allow for the easy gathering, digitization, and analysis of data.

For risk managers, security teams, and other stakeholder in the risk assessment process, you want to provide applications and automated workflows allowing you to audit and oversee which risk assessments are outstanding, in progress, or completed. Meanwhile, you want to ensure that the right people are notified of any possible risk exposures at the right time. The way to ensure this is through a risk assessment application, enabling you to take a risk based approach.

Using the Betty Blocks platform, legal firms and departments can custom build risk assessment or risk management solutions, automating and digitizing a crucial process. This allows all your risk assessments to be done on one digitized, fully integrated, configurable, and customizable LCNC platform.