The only limitation is your imagination
From mobile apps to (customer) portals to back office management and everything in between. The platform's ease of use supports every size or complexity of your app. Go as far as you like, the easiest way possible. Watch our platform video.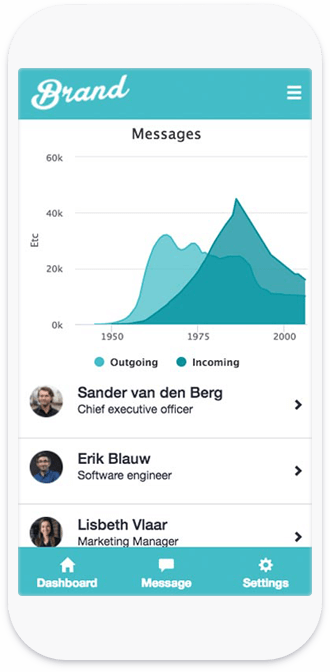 Mobile
Your app is multi-device and cross-platform ready and accessible everywhere.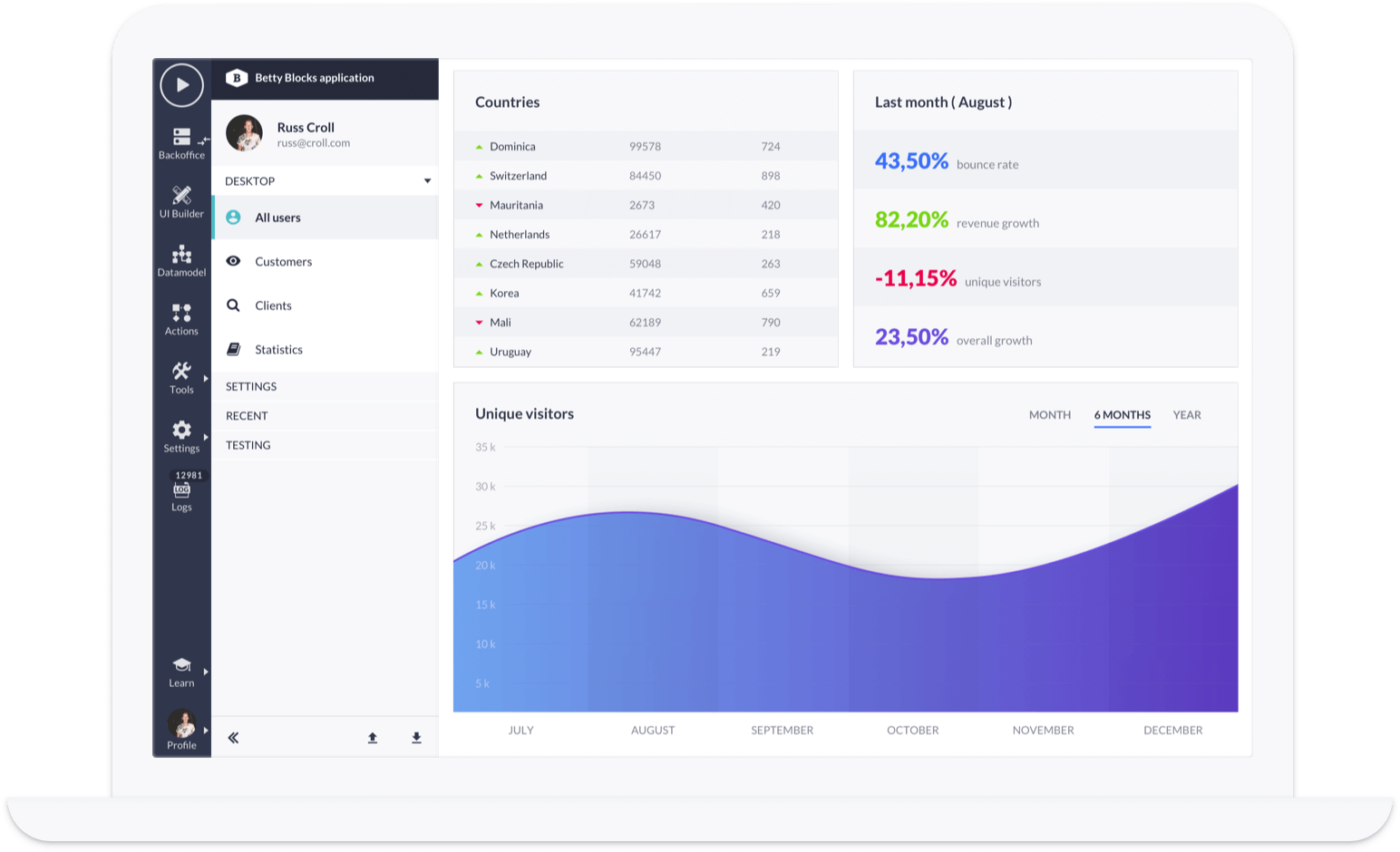 Back office
Betty Blocks apps offer a standardized back office. This saves time, money and effort.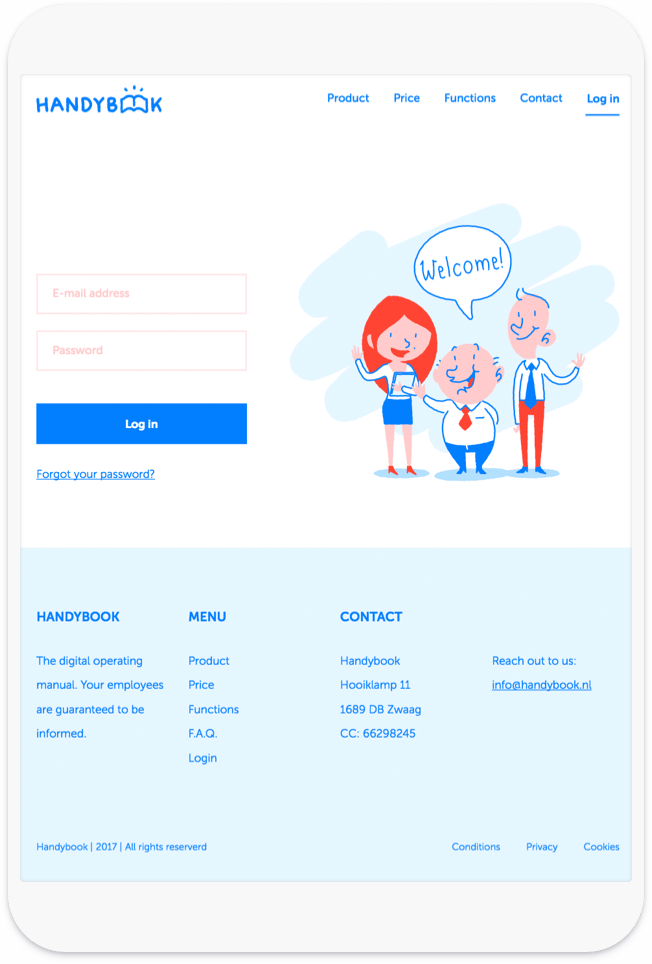 Portals & web apps
Use the UI builder to quickly and easily build any front end you like. From customer portals to dynamic web apps.