Betty Blocks integrates with... Everything!
We know how important integrations are when building solutions with no-code. That's why we've made integrating Betty Blocks with any application or data source as easy as possible. We have a range of pre-built integrations on our (free) Betty Blocks store, as well as the ability to integrate with anything else via an API!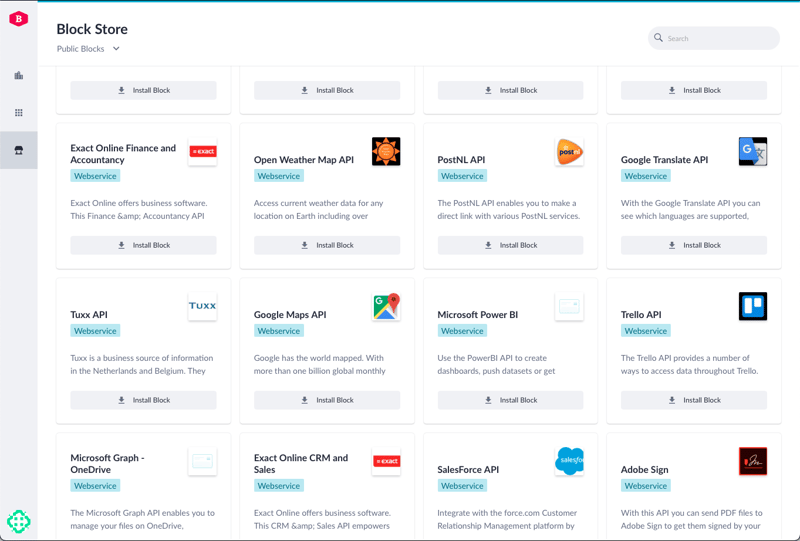 The (free) Betty Blocks Store
We're committed to making our platform as easy as possible to use, that's why we created the (free) Betty Blocks store. Simply select your integration, fill in your details then drag and drop it directly into your application!
We have pre-existing integrations ready to use right away at no extra cost. These include iManage, Thomson Reuters, Microsoft services, SAP, and many more. We are always expanding which integrations are available, so if you have any requests please feel free to let us know below!