What is low code development?
Put simply, low code platforms offer a faster, more efficient way to build applications. With their visual approach, low code development platforms enable developers to drag-and-drop pre-coded blocks, thereby reducing the need to write code. Because developers don't have to write as much code, they can build anything from mobile apps to complete ERP systems much faster than traditional development allows.

In addition to professional developers, low code empowers business users to rapidly develop solutions to transform business processes and meet ever-changing customer needs. With low code development tools, more people can contribute to software development which enables agility and improves overall productivity.


The road to low code
Since James Martin published his book,
Application Development Without Programmers
, in 1982, we've had a good idea of the direction in which traditional software development is headed. In the years that followed, software companies introduces various computer-assisted software engineering (CASE) tools, fourth-generation programming languages (4GL), and rapid application development (RAD) tools, with varying degrees of success.
Such tools aimed to
hasten the speed of software development
, in part by reducing the amount of manual coding needed. It's this sort of innovative thinking that would eventually lead to the creation of low code platforms.
Bridging the gap between the business and IT
In this short video, Lead Analyst at Forrester Research, John Rymer, gives his expert insight into how low code platforms help bridge the gap between the business and IT. John highlights how low code can be used to develop prototypes in days instead of months, and how this encourages collaboration within enterprise organizations.
Why use low code development?
The enterprise organizations that we work with tend to have one thing in common: they want to beat the competition by ramping up innovation. One of the biggest hurdles organizations face in doing this is that their resources are taken up by just keeping day-to-day operations running smoothly (or sometimes not so smoothly).

This is especially true of IT departments. How many times has the business side of your organization come up with an idea for a new product or process, only to have it added to the very bottom of IT's already massive backlog? Low code platforms address this challenge in two ways:


1. Accelerated delivery
As I've mentioned, they speed up the development process. This means IT has more time for innovation. Simple as that.


2. Citizen development
They open up the possibility for citizen development. This is where non-professional developers, often business-side employees, can contribute to the development process under the governance of IT. This expands your organization's developer pool and is made possible by the relative ease of use of low (and no) code platforms.
Low code and Betty Blocks: Fueling innovation in enterprise
At Betty Blocks, we understand that every organization is different and that goals, strategies, and resources change over time. That's why our platform can be used as either a low-code or a
no-code platform.
Betty Blocks is a citizen development platform first and foremost. It enables citizen developers, whether on the business side or in IT, to speed up the development process and build better solutions in a
safe and governed environment.
A citizen developer is a user who creates new business applications to be used by others using low code development tools under the governance of corporate IT.
Betty Blocks gives you the freedom to build advanced applications by using citizen development in the way that best suits your organization. Is your focus on enabling your experienced developers to build faster? Use Betty Blocks as a low-code platform. Or, does your IT department have a huge backlog whilst business-side employees are itching to solve problems? Use Betty Blocks as a no-code platform. And, of course, knowing how to use the platform effectively for your specific needs is something we're here to help with.
Reach out to one of our citizen development experts here.
Low code FAQs
What is low-code application development?
It is a visual development environment that abstracts and automates every step of the application lifecycle. Low-code application development allows professional developers as well as business users to build anything from mobile apps to enterprise applications faster than traditional coding.
What can you build with low-code?
Low code can be used by any kind of business for building custom apps and automating business processes. Usually, 3 kinds of apps cover most of the business's needs - Web applications, mobile applications, and Back Office (database) applications which can be easily built by low code tools.
What is the difference between low-code and no code?
Low-code and no-code platforms, both use visual modeling to accelerate application delivery. No-code is mainly used to build simple applications due to its restrictive nature, while a low-code development platform is used to speed up existing software applications and IT infrastructure. A platform such as Betty Blocks fits right in the middle, giving you the best of both worlds.
Who can use low-code in my organization?
Low-code enables anyone from an experienced developer to a business user with no programming experience to develop applications without having to write a single line of code. Visual development with drag and drop capabilities makes it possible for anyone within a company to create tools to automate their work.
Is low-code the future of application development?
According to a prediction by Gartner, low code application development would be responsible for more than 65% of all app development functions by the year 2024. This shows that more businesses are opting for low code solutions to accelerate their digital transformation journey.
What is a citizen developer?
A citizen developer is a business user with little to no coding experience who builds simple business applications with IT-approved technology like low code to improve their day-to-day productivity or an existing business process.
What kinds of apps can you build with low code?
With all its advantages over traditional coding methods, there must be a catch with low code, right? Wrong. With low code development, you can build the same types of applications that you can with coding – just faster. Remember, experienced developers can still write code within low code platforms, it's just that they don't have to write nearly as much. A few examples of applications that can be built with low code tools include
1. Back office applications 2. Web Applications 3. Mobile Applications
To get an idea of what's possible within low- and no-code platforms, head on over to our
App Gallery
. You'll see real-life examples of advanced enterprise-grade applications, all built with little or
no code.
Low-Code Use Cases
Based on our customer success stories, let's look at a few examples of apps built using the Betty Blocks platform.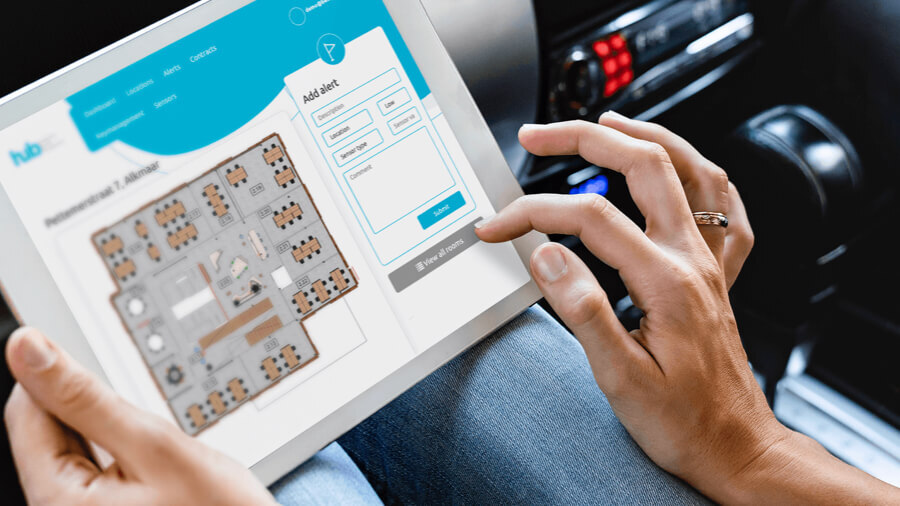 Facility Manager software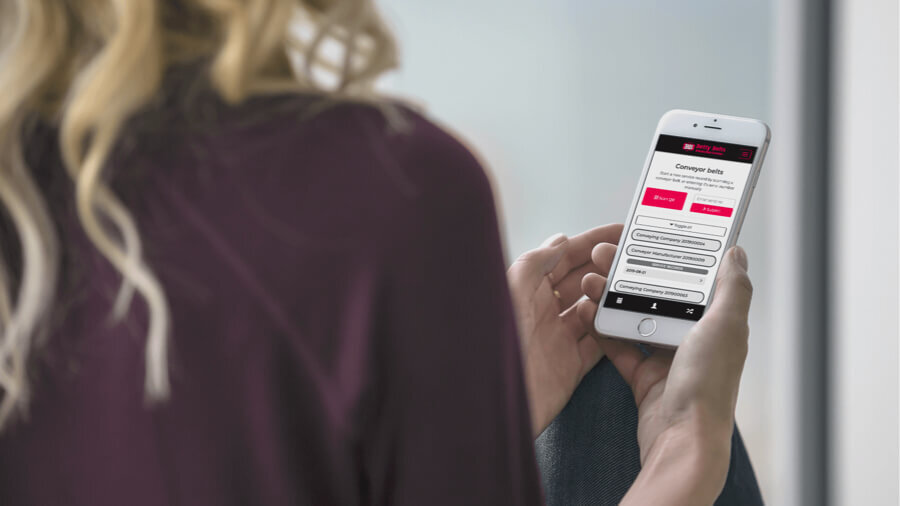 Field Service Management Application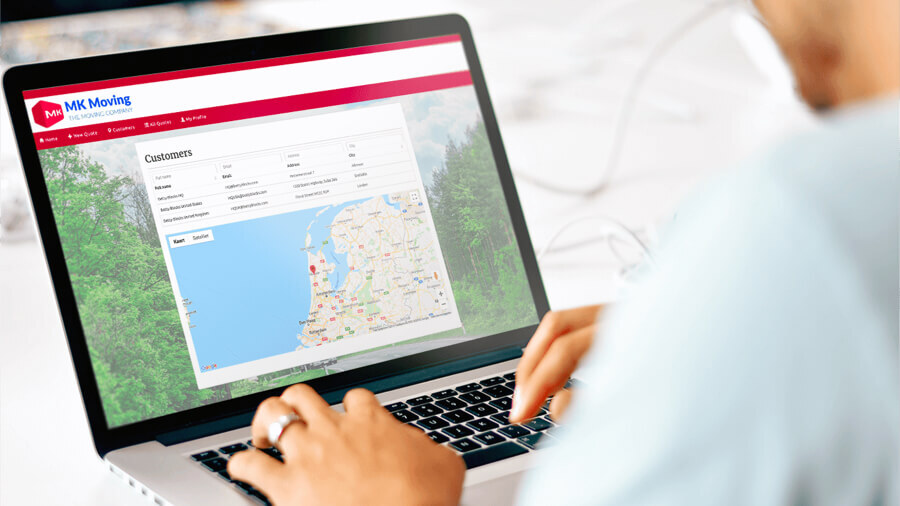 Benefits of low code app development
Shorten time-to-market
Reduced development costs

Better solutions through citizen development
How does low code, reduce development costs? Consider this: With low code application, building a prototype or minimum viable product (MVP) can take days instead of months. This can lead to significant cost savings as it quickly gives organizations insight into the potential of the project. It reduces the risk of investing in developing a prototype via manual coding over a period of several months, to ultimately realize it's not a viable solution.
Furthermore, business users can select and connect reusable components that represent code to create applications. This considerably increases the speed of the development process.
With low code development tools, more people can contribute to the development process which helps in addressing the problem of
shortage of developers
and rising demand for software. This ultimately puts the power of innovation into the hands of your entire organization.
"As an IT department, or as a business, you just want everything faster. It's all about speed."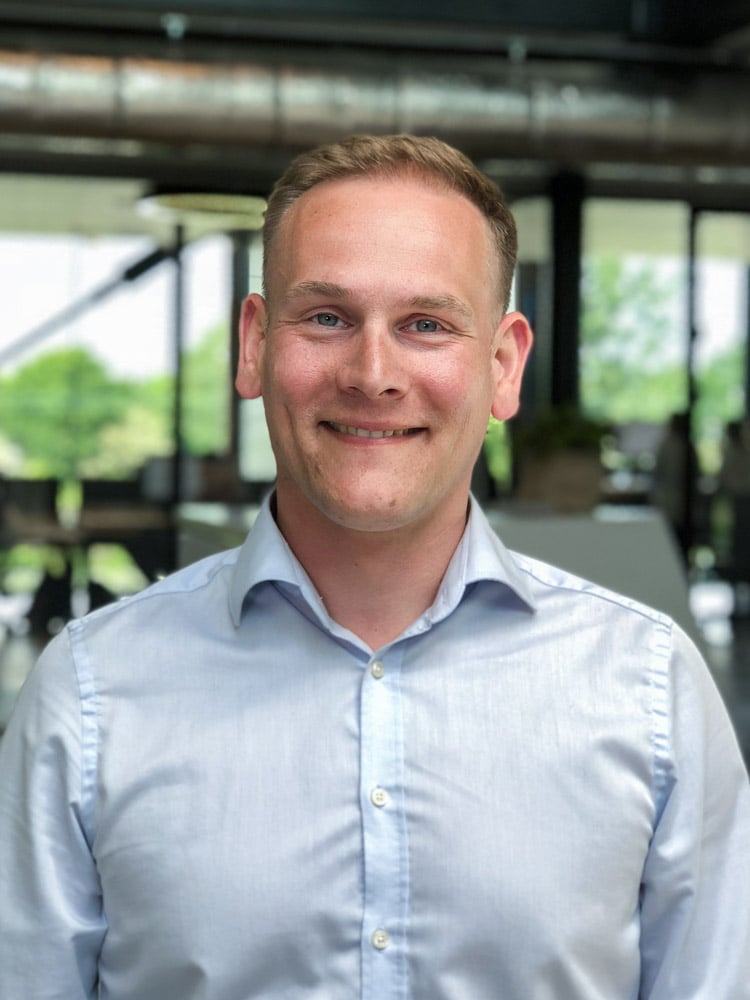 Chris Obdam, CEO at Betty Blocks
Who uses low code development platforms?
Professional developers
When we talk about low code vs high code or
low code vs no code
, the first thing to get straight is that experienced developers are always essential. Whichever strategy your organization implements, experienced developers are required to provide governance and take care of complex tasks such as security and scalability. Moreover, professional developers ensure the work of citizen developers runs smoothly by removing any obstacles they face in the development process.
,
Citizen developers
However, unlike traditional development, low code platforms open up the possibility for non-professional developers to take part in the software development process. This is known as citizen development. Without a doubt, no one understands business processes and customers better than business-side employees. By using visual modeling tools and their domain expertise, citizen developers can build solutions to meet the needs of the business.
According to a recent report by
Gartner
, "By 2024, 80% of technology products and services will be built by professionals outside of IT". This trend is driven by low code and no code development platforms which enable tech-savvy business users to create their own apps rather than waiting for IT. Low code app development makes it possible for anyone from development teams to business users to build custom applications of varying complexity levels.
Leading enterprise organizations use
citizen development
as a way of expanding their developer pool and bringing invaluable insight from business-side employees to the development process.