From paper business to print innovator
Igepa has a rich history as a wholesale business in paper and paper services. Being active within a traditional industry that was forced to reinvent itself in an increasingly digitized market, Igepa diversified into a total supplier of print- and sign media, graphic technologies, software, and packaging services.

Throughout its history, Igepa built up long-lasting relationships with their suppliers and customers, some of whom they have been working with for over 50 years. The company views these long term collaborations as a cornerstone of its success. And to better serve these loyal clients, Igepa wanted to create a system that offers a more personalized purchasing experience to each customer.

The idea was that every client would have access to a different online showroom that was tailored to their preferences, with personalized price rates and quantity discounts. This webshop had to be built on top of Igepa's existing IT architecture and needed to have a multi-language integration.
A minimum viable product in just 5 days
Igepa got inspired by the citizen development vision of Betty Blocks. Through no-code development, Igepa would be able to supplement their IT department with new types of developers.

Although Igepa had been actively making digital transformation efforts - like introducing a more efficient stock management system and the promotion of eco-friendly print materials-, they did not have an army of IT professionals at their disposal. Hence a citizen development approach sounded appealing, as well as the speed at which a no-code platform could generate results.

"The idea came from a potential client. One of the conditions for closing that deal was this prospect could order its own products through a personalized portal," said David Vanhaelst, IT manager at Igepa. "Another condition was that this webshop would be delivered within a few weeks."

In order to test the viability of the solution, Betty Blocks' partner Aziri delivered a minimum viable product within 5 days. The MVP was enough to convince the stakeholders of Igepa of the value of the personalized webshop and to start working with the no-code platform on a regular basis.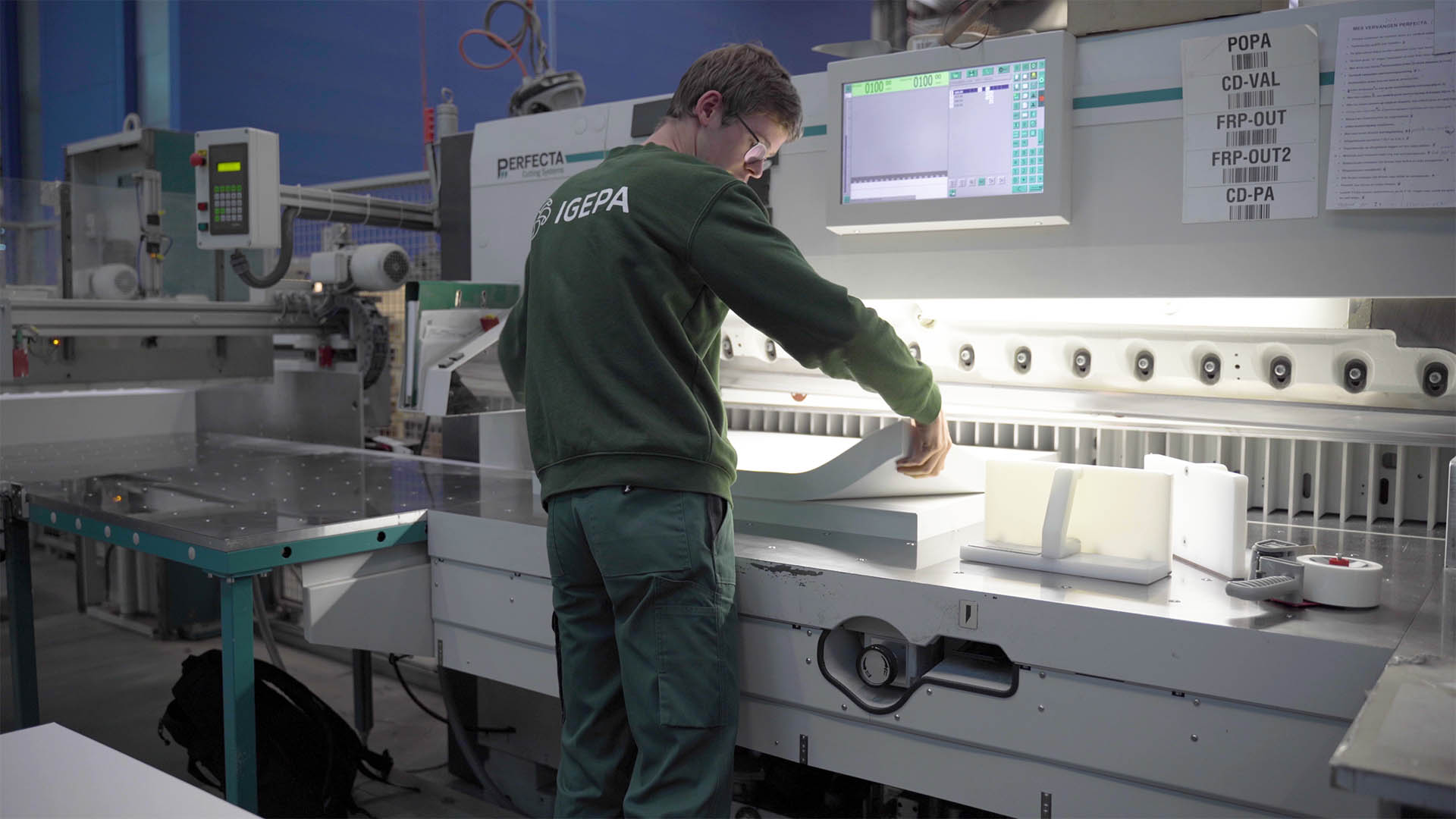 "Depending on the product, there are different quantity standards. This is technically more difficult to incorporate and radically different from a normal webshop."
Educating and integrating
While Aziri developed the first MVP of the webshop, which was built as a layer on top of the existing webshop, Igepa employees were being trained in using the Betty Blocks no-code platform so they could make adjustments and develop new applications via the platform themselves.

Within a matter of weeks, the first version of the webshop was delivered, ready to be used by the new client. Since its launch, there have been continuous improvements on the application, including functionalities such as a multi-language function. Besides that, it was crucial the webshop be able to process different quantity standards for Igepa's product range.

According to Vanhaelst: "Depending on the product, there are different quantity standards. This is technically more difficult to incorporate and radically different from a normal webshop." Through microservice integrations, Aziri managed to easily connect to Microsoft Dynamics, software that Igepa uses to translate their different product measurements into the database.