Expanding rapidly in the market
The no-code application development company, Betty Blocks, is on a mission to democratize software development. No-code as a rapid application development tool is changing the way enterprises approach digital transformation in terms of company culture and processes. It's an exciting field that has drawn in a dedicated, diverse group of people to the company over the years. Expanding from 20 to more than 260 employees since 2012 with an extremely low turnover rate.
A more complete performance appraisal interview
With a growing number of people spread across multiple departments and even continents, Betty Blocks' Human Resources department was faced with an exciting but difficult challenge. Namely, evaluating the individual, company, and functional performance in a precise, fair manner.

The existing appraisal tool, Impraise, allowed Betty Blocks' HR department to gather individual feedback but provided zero insights into how the company was functioning as a whole. Inter-team, departmental, and overall performance outside of just a job title was something that HR was far more interested in investigating. Rather than seek out another third-party tool, Carlijn Hekelaar (HR Manager at Betty Blocks) approached the development team at Betty Blocks to help build a custom, purpose-built tool.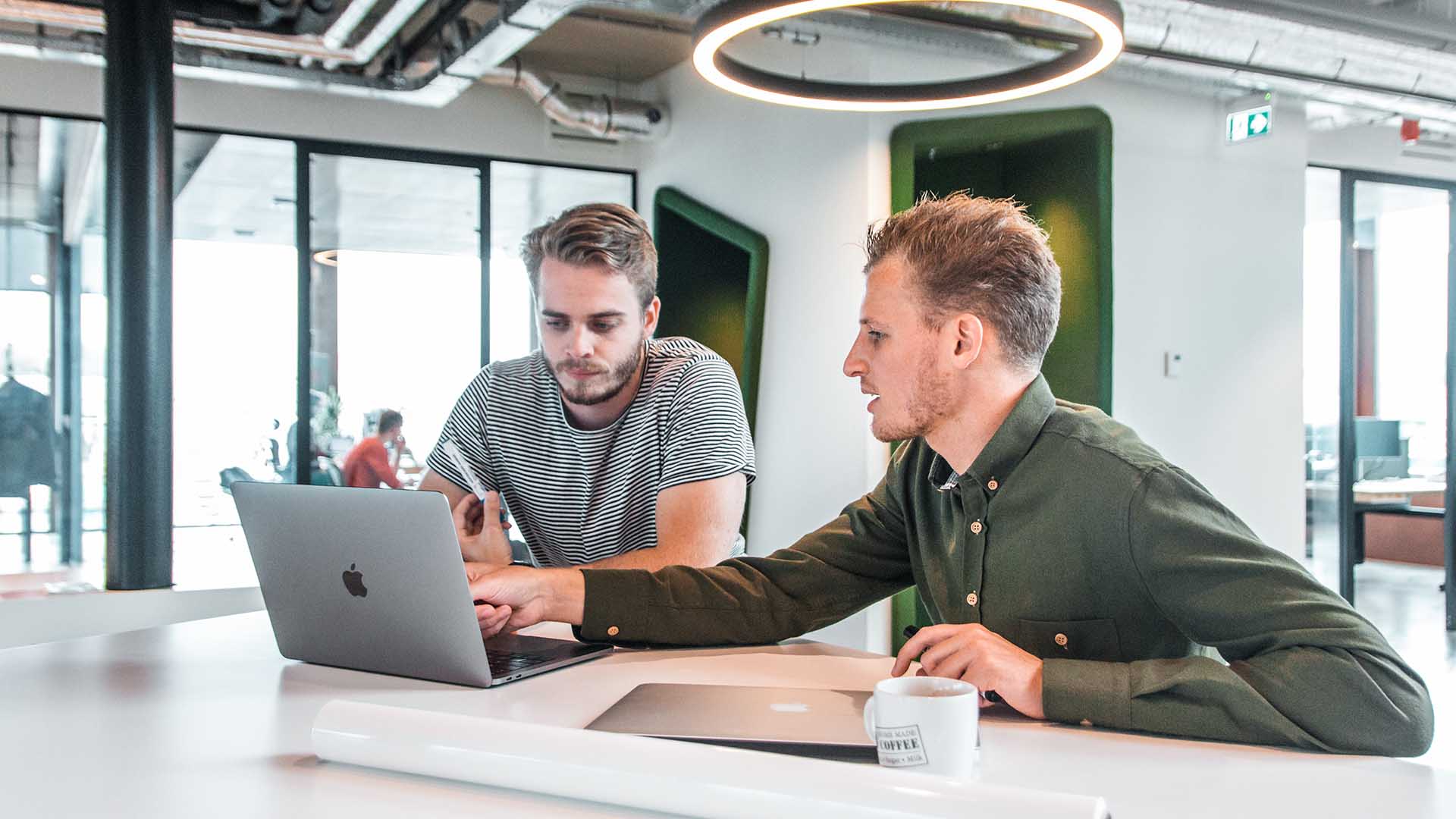 "With the Hub Performance application, I have a Swiss army knife at my disposal: all important matters of employees at one central point which is all updated in real-time."
A tool for crystal clear, private appraisals
Bryan Oemar, Head of the Betty Blocks Academy and seasoned no-coder, lead the development project. Together with Carlijn, they created a user story to outline the exact requirements for the 'Hub Performance' application to ensure the final product would meet expectations. Armed with this information along with regular feedback rounds, Bryan decided to split the project into two phases.

During the first phase, the team would build an MVP for immediate practical use. In four weeks, the team developed a working feedback portal with a full backend system to securely store confidential information. The portal itself consists of private dashboards for employees and managers which are only accessible through an invitation from HR. Here, both parties provide an appraisal online based on job-specific criteria. Results are then calculated automatically (visible only to manager roles) for later use in yearly reviews or by HR.

"With the Hub Performance application, I have a Swiss army knife at my disposal: all important matters of employees at one central point which is all updated in real-time." - Carlijn Hekelaar, HR manager