About the company
CleanAir by Baker focuses on delivering a wide range of laminar flow and microbiological safety workbenches that are used in laboratories all over the world. Their cabinets are optimally designed for performance, safety and the protection of users, their work and the environment. In order to optimize and automate their planning and registration system, CleanAir by Baker turned to no-code development specialists EsperantoXL and Betty Blocks.
The situation: Paperwork and analogue planning
CleanAir has its own service department through which experienced technicians support the validation and calibration of their laminar flow-installations. On a regular basis, their technicians verify whether a workbench still meets the required safety regulations. During these routine inspections, the results were always written down manually, i.e. through the "old school" means of pen and paper.

The office planning was also set up in the same way, which took a lot of time because there were many variables to be taken into account. Planners needed to look meticulously at the lead time and protocol standards. As each device required different repairs and checks, not only did they need to find the right engineer but also a suitable time in his agenda.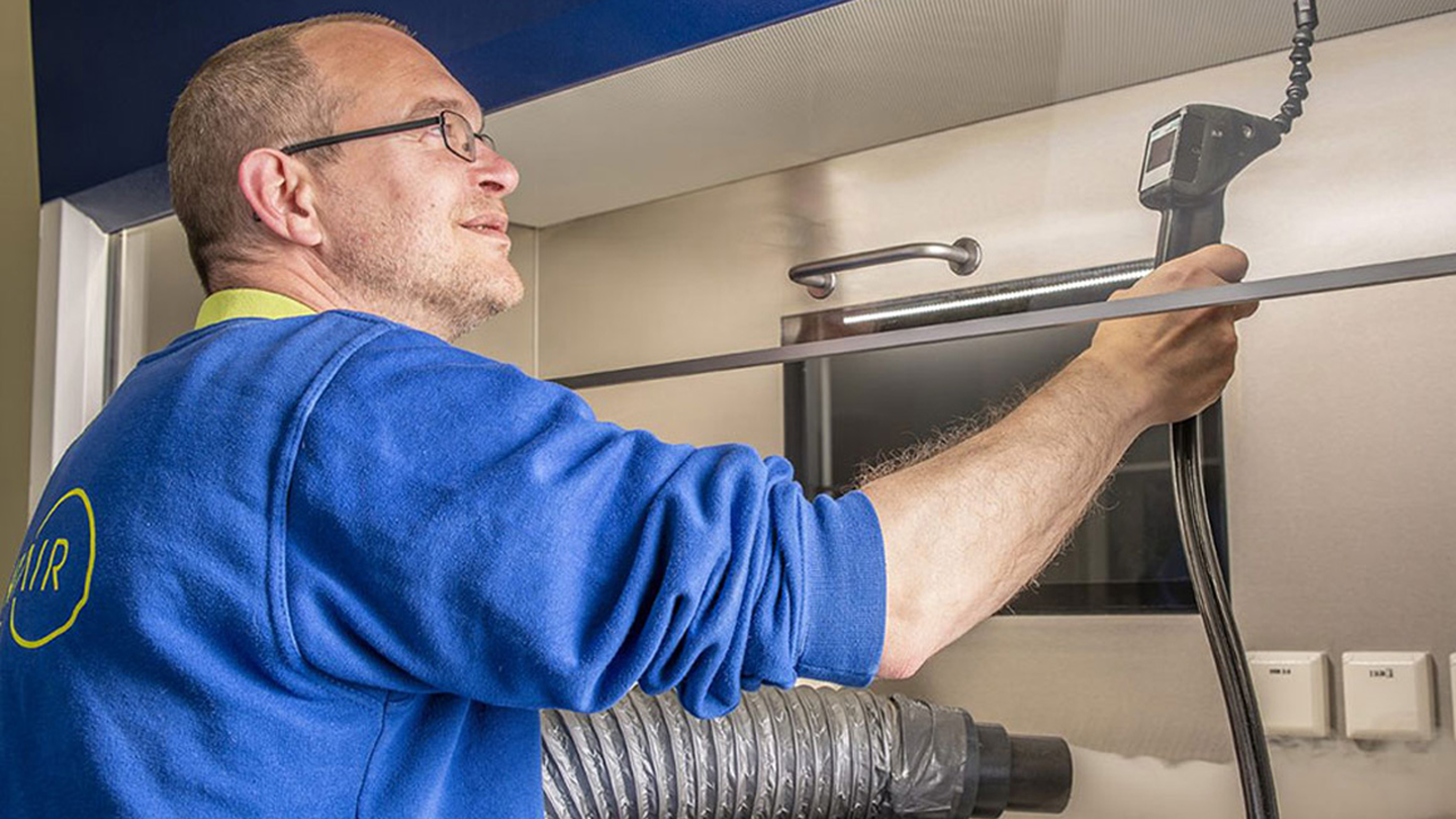 "Equipped with a no-code platform, every employee is turned into a citizen developer."
The challenge: Managing piles of paperwork
Many aspects of the CleanAir's business were still being handled the old-fashioned way. Whenever their technicians visited a client in order to validate their equipment, they were armed with a pen and paper. All measurements were first registered analogously before being digitally stored into a back office environment, a process that was quite inefficient and error-prone.

In an attempt to speed up and digitalize this process, CleanAir by Baker called upon software development house EsperantoXL. Soon they realized this wasn't a situation in which all aspects could be 'quickly digitized'. That's why EsperantoXL developed a new platform that offered all necessary functionalities to digitize the entire workflow.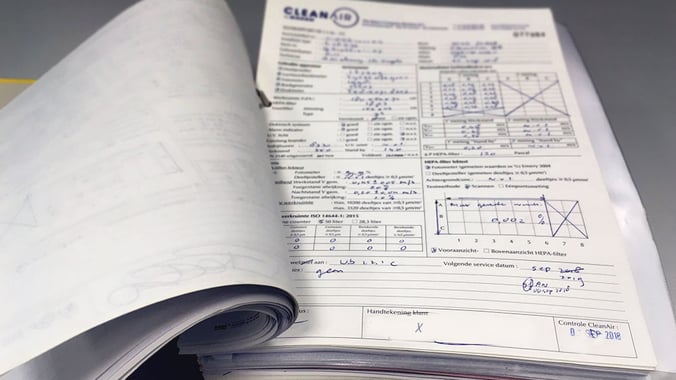 The solution: A new back office based on the Betty Blocks no-code platform
EsperantoXL managed to digitize a large part of the inspection process through the use of the Betty Blocks no-code platform. EsperantoXL established a back office with built-in functions for order management and inspection reports. The system can automatically generate new contracts based on the service orders. The orders are then scheduled in accordance with the agendas of the technicians, lead times, and protocol standards. The technicians are notified of the orders through a mobile application.

Through the mobile app, servicemen can upload all their data, which is being directly linked to a central back office. Moreover, the back office has a customer portal through which customers can approve these reports.

"The collaboration with EsperantoXL went very smoothly," said Danny Driesen, head of services at CleanAir by Baker. "For two weeks, our own IT-specialist worked right alongside them. They were proactive and constantly looking for improvements during the entire process. Hence we've appointed EsperantoXL to also assist us in our company's further digital transformation efforts."