Atlanta United introduces STEAM tours
A program stuck in reality
Atlanta United FC and the Mercedes-Benz Stadium are best known for their local football heroes. But, behind the scenes is another team dedicated to enriching the lives of Atlanta's youth one tour at a time. Headed by Tour Education Program Manager Dawn Brown, the stadium's STEAM tours are playing a major role in the education of thousands of students and are a major business draw for the stadium.

Brown and her team took great care to ensure the STEAM Tours would be a fully GSE (Georgia Standards of Excellence) compliant curriculum that takes part in and around the Mercedes-Benz Stadium. Through local schools, STEAM's tours bring in a great deal of traffic to the stadium and play a vital role in generating new business outside of the football club.

Focusing on the subjects of science, technology, engineering, arts, and math, it's a program that presents real-world value to a diverse range of students. Even with the state-of-the-art resources available within the stadium, STEAM relied heavily on teachers to bring the curriculum to life.

"Educators really needed to dive into the PDF materials themselves," explains Dawn. "Without mastering the pre-game, classes of 30+ students will never be fully engaged on a personal level."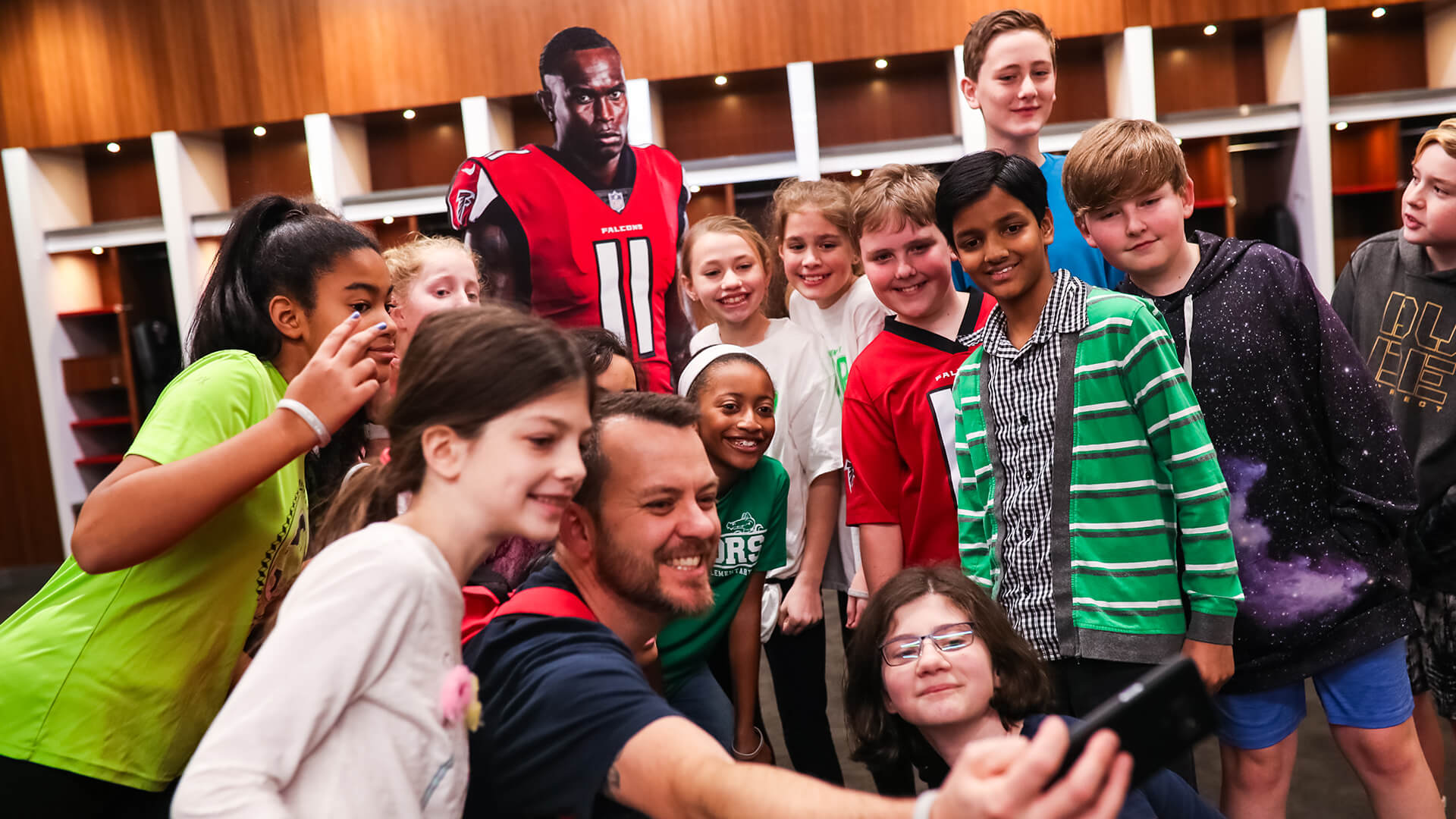 "In just 3 months we had an application in our hands which could get kids in touch with the environment, not just stand in it."
Real-world dilemma
Dawn needed a solution that would capture the attention of individual students while preserving the quality, content, and focus of their curriculum. She set about hatching a plan for a new, 'future-first' solution to re-imagine STEAM as an interactive experience. One which reached out to youngsters on familiar grounds: their own mobile phones. Already familiar with Betty Blocks, an existing partner of Atlanta United FC and the Mercedes-Benz Stadium, Dawn turned to them to set her plan in motion.

Betty Blocks product specialist Jasper Afman got started right away with an outline for STEAM's new mobile app. Eager to put the new application to use, Dawn set a goal to deliver the final product in 4 months (little did she know, Jasper would finish in 3).