Experience the benefits of a legal services request application
The development of a Legal Services Request Application allows law firms and departments to digitize and streamline their incoming legal service requests. Automating this process eliminates the unnecessary expenditure of resources and time, cuts costs, and increases customer satisfaction.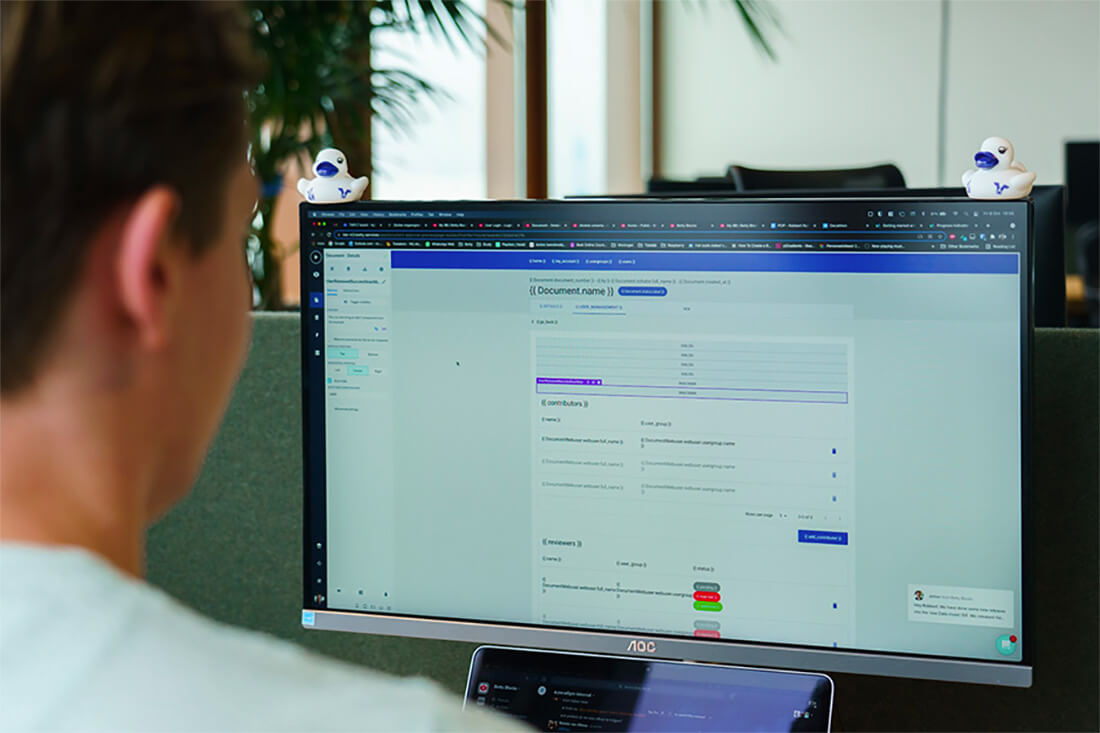 Product features
Dynamic and bespoke questionnaires
Reporting and analytic functionalities
Approval workflows
Request update notifications
Integration with existing applications
The power of a legal services request application
Automating and standardizing your legal services request process benefits your clients and your company alike. Through a digitized and automated process, your firm saves countless hours of error-prone manual work. Meanwhile, as requests go through an application that vets and standardizes them, proper compliance and governance are ensured. Requests are consistently sent to the appropriate department or person, while additionally capturing all the prerequisites required to start a service. Productivity is overall increased as your legal professionals focus on more pressing work.

The creation of a customer-facing application allows your clients to receive the highest quality legal assistance and services quickly, efficiently, and easily. Businesses and clients can make requests directly, rather than time-consuming emails, phone calls, or text messages. Through a digitized self-service portal, clients approach the right person, and all requests for legal help, legal questions, or services are seen, processed, and prioritized. Clients receive automated updates on their requests without involving a legal professional, thus ensuring quick responsiveness as well as equal access.

Using the Betty Blocks platform, legal firms and departments can custom build a legal services request application, automating and digitizing a crucial process. This allows your request to go through one standardized, integrated, and customizable LCNC platform.