Where 2 become 1
Précon Consulting Group is a leading consultancy in the food industry, specializing in areas like safety, sustainability, quality management and organizational development. Every day, they advise, train and support customers within a complex international field of food regulations and legislation.

Recently, Précon expanded its activities with a new non-food division. The problem was that this new division used a different case management system (CMS), its own applications and reporting methods, resulting in misalignment between both divisions. That's why Précon wanted to establish more synergy through a single system.

With the help of Betty Blocks' partner BlockBrains, the company started building a new CMS while optimizing some of the key work processes such as workflow-, order- and invoice management using the Betty Blocks no-code development platform.
Shadow IT and lack of oversight
"In the field that Précon operates, there are no out-of-the-box software solutions," explains Marco Priem, managing director at Précon. "And without an extensive IT department that can build and maintain custom-made CMS with manual coding, we decided to opt for a no-code solution."

"We've compared several low-code and no-code vendors, but for our specific needs, the pricing model of Betty Blocks proved to be the most economically viable. Also, through a no-code platform - instead of low-code -, our non-IT staff can easily follow the inner workings of the system and propose changes if needed."

Précon faced 2 main challenges: they needed to expand and diversify their organization due to increased market concentration, and establish a software system that was more adaptable to a fast-changing market. Both of these factors, Précon concluded, would require a more flexible and transparent IT-environment.

Until recently, each Précon division had its own way of managing workflows and tracking order statuses through either Google- or Excel sheets. Forms were assigned manually and communication between customers took place via closed email accounts, which resulted in shadow IT and a lack of oversight.

By introducing an all-embracing system through which these work processes would be automatically assigned and tracked within the system while monitoring all communication flows, Précon aimed at establishing better alignment between their separate divisions.

Blockbrains took care of the entire technical process. From building the application, to back-office management, storage and hosting, and deployment and scalability.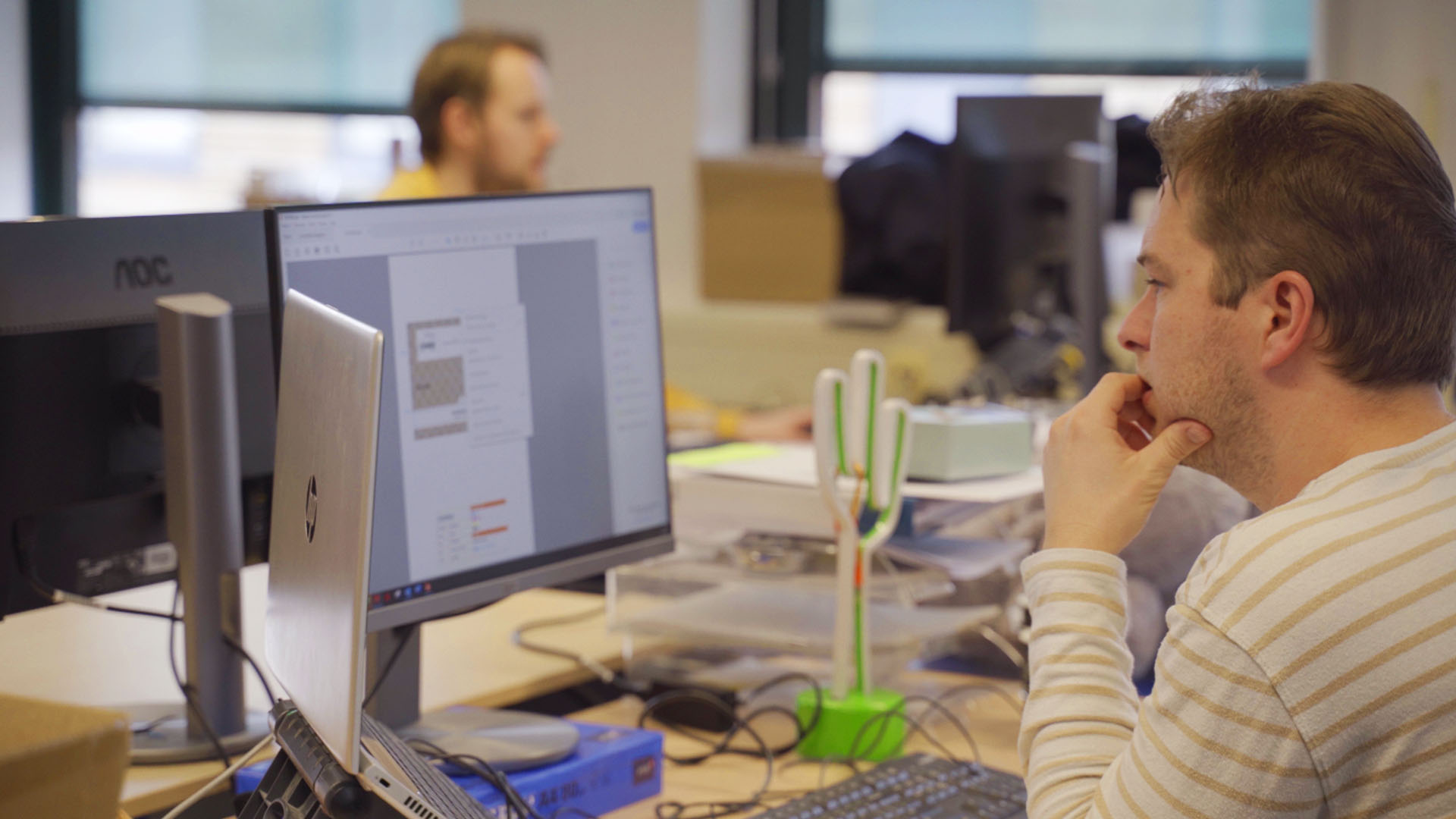 "Within 5 months the application was ready to start the pilot. This application has saved us a considerable amount of time and operational costs, and helped secure our business processes."
Keeping IT simple
BlockBrains developed a self-service portal based on the Betty Blocks no-code platform. Using this portal, Précon can receive, assign, track and invoice requests from customers, all within 1 system. Via the new application, customers get real-time insight into their order status. In addition, direct data exchanges between Précon and customers can take place in a secure digital environment.

The guys at Précon were pleasantly surprised by the simplicity and ease-of-use at which the application could be managed. Because of the transparency and visual modeler of the no-code platform, Précon employees were able to contribute towards perfecting the solution through agile processes.

After BlockBrains received valuable insights about the working processes of Précon employees, the no-code experts managed to integrate the non-food and food division within a universal system. Building the system through the no-code platform made it possible that the pilot of the application went live after just 5 months of development - about 3 times quicker than Précon had predicted.