Leading international law firm Norton Rose Fulbright (NRF) has built an empire around disruption. With over 4000 employees worldwide, NRF provides legal and technical services across multiple global industries.

In the last few years, NRF has focused on integrating technology and innovation into their company to provide top-notch legal services. NRF has met increasing technical demands, improved their client offer, and become an innovation leader in the industry through fusion team empowered low-code/no-code (LCNC) development.
A need for change
Previously, NRF used traditional development processes where the business departments' application requests were communicated to, and then developed in isolation by the IT department. This often resulted in slow development cycles requiring high volumes of time and resources. Additionally, because applications were not being developed by those experiencing the need, solutions were created which did not truly solve the problem.

This led to NRF experiencing the following challenges:

1) Increasing client requests for technology workflows and portals
2) Too much reliance on manual communication processes
3) Slow development cycles and lack of innovation
4) Dispersed request tracking and ticketing tools

A new way of developing innovative solutions that solved exact business problems was necessary.
An innovation methodology
Al Hounsell, Senior Innovation Lawyer at NRF's headquarters in Canada, leads the software solutions team for the region. As a trained lawyer, Al has a deep understanding of the industry and its challenges, enabling him to steer the organization towards delivering applications which truly solve problems and add value.

Under Al Hounsell's guidance, NRF left traditional application development methods behind and, instead, formed a fusion team for LCNC application development. Fusion teams assemble employees from various departments with differing expertise to collaborate in one development team. Meanwhile, a LCNC platform empowers business users without any coding experience to participate in the development process, sanctioned and governed by IT departments. By creating fusion teams, those at the forefront of the industry are empowered to take charge of developing applications. Thus, bespoke solutions are created by those truly experiencing the issues.

Meanwhile, NRF adopted agile development processes; conceptualizing, building, and launching applications rapidly as Minimum Viable Products (MVPs). This means that any issues, necessary adjustments, or problems are noticed early on when the stakes are low, accelerating iterations. NRF's agile development methods, LCNC tooling, and willingness to experiment eliminates any development risk factors.
"No-code allowed us to run a cost-benefit analysis in an extremely quick and cost-efficient way."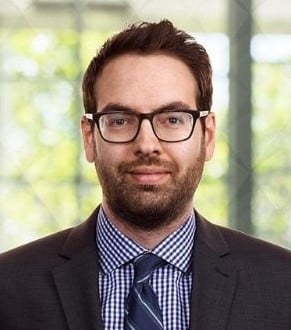 Al Hounsell, Director of Strategic Innovation & Legal Design
Application spotlight: from 30 hours to 30 minutes
NRF's latest project was a client-facing application built for a large financial institution. Centered around a loan portfolio program, the client handled hundreds of loan profiles at any given time. Each profile included sensitive borrower information and required more than 20 legal documents to be drafted along the process.

Without automation software available, lawyers spent an average of 30 hours generating legal documents for each borrower profile. Additionally, work outsourced to paralegals at NRF were handled entirely through error-prone email chains. A solution was necessary to eliminate manual processes and free up the in-house legal team to focus on larger tasks.

Together with the client, NRF made an assessment of the existing process to establish a framework. The loan applications involve extremely private information, making a secure-back end the primary objective. With this in place, front-end functionality could be built around it without worry about any security risks. By establishing regular feedback points, the team had a fully validated prototype available in the first week, and delivered a working version of the application in just two weeks.

Using the Betty Blocks platform, NRF's fusion team created a client-facing application which automates the document drafting process, reduced from 30 hours to 30 minutes.