Houthoff
is a top-tier independent Dutch law firm and operates globally with their worldwide network, consisting of offices in Amsterdam, Rotterdam, Brussels, London and New York, representatives in Asia and the United States.
In a rapidly changing market where legal innovation is at a pivotal point, Houthoff's innovation team has taken the lead in this change and implemented Betty Blocks' low-code/no-code (LCNC) platform since 2021. As a result, Houthoff is at the forefront of digital innovation in the legal industry.
Houthoff's primary innovation focus is to continuously support their clients to the fullest with client-facing knowledge applications. Law can be complicated, and with a fast-changing legal landscape Houthoff wants to quickly adapt and inform their clients on the impact on their business. Being able to build and rapidly adjust their client-facing applications is not only crucial for staying on top of their game in supporting clients, it also enables a competitive edge. A no-code/low-code platform facilitates this.
A focus on innovation
So, what does this mean? Houthoff has a dedicated innovation team that focuses on implementing innovative digital solutions to optimize their internal and external processes. In close collaboration with different departments internally, they drive the innovation roadmap of the firm and manage a portfolio of innovation projects. One of these projects is the MyWork application that focuses on improving the staffing in matters. This custom MyWork application was delivered in only four weeks together with the Betty Blocks development team with
the Betty Blocks 4-Week Guarantee
.
This raises the question: 'how did their innovation team execute so fast, taking all (IT)requirements and checkpoints into account'? We will explain more about the process later on. Let's dive into the MyWork application first.
No more knocking on doors
There's a hard and a soft element to distributing work and assigning lawyers to matters. Partners know very well what is going on in matters, what deadlines are coming up, how many resources are needed at any point, how busy the team is, and what their specific expertise and interests are. This personal touch is valuable.

In an era that is rapidly being dominated by hybrid working, increased workloads, time pressure and labor shortages, there is however a growing challenge to stay fully informed and keep everybody involved and happy.

Physically knocking on doors to check-in on availability or communicating updates and changes isn't sufficient anymore. Firms need to think about new approaches to distribute work efficiently and effectively, taking into account a balanced workload, professional development, and personal preferences. Although we should not lose sight of the personal element, technology, data, and a centralized overview can help streamline the process.
Balancing out the workload
Especially for large complex matters, where multidisciplinary teams are needed with lawyers from different practice groups across the firm, setting up a team can be quite a task for a partner. For lawyers a balanced workload prevents any risk of overload or vice versa if the workload has been slow lately they might be happy to jump on board at the next opportunity.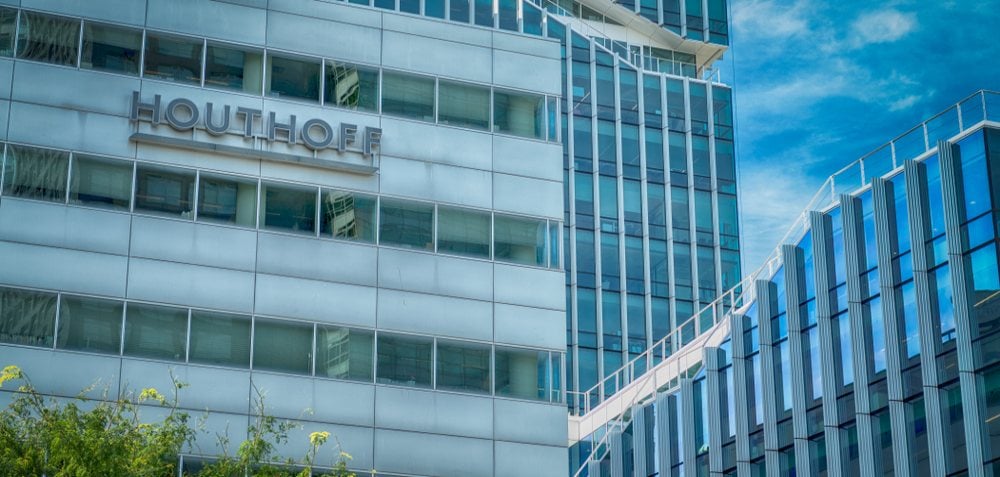 Optimizing planning and empowering people: developing the MyWork application
With the MyWork application, lawyers can easily fill in their weekly availability, their knowledge, and experience. An easy-to-use app for lawyers and a centralized overview for staffing professionals provides all the relevant information on availability, experience, and expertise within a few clicks. This is a great benefit. For the lawyer working on a matter, the ability to make a close fit with their expertise, professional development, and personal preferences is a big plus and really puts them in the driver seat of their professional development. Being challenged and staying happy, healthy, and satisfied is of tremendous value for everyone.

The benefits of building their MyWork application with Betty Blocks is that they can start with set templates, easily customize with coding, and integrate different systems to exchange required information without lawyers having to fill this in every time they use the MyWork application.