The new digital age of finance
Hanzevast, a market leader in private and professional investment placement, has operated securely in the real estate, shipping, and private equity sectors for more than 20 years. Since 1995, the company has provided purchase and management for € 4 billion in investment funds. However, Hanzevast understands that traditional investment can be a daunting field of number crunching and forms with a high barrier for entry.

Essentially, Hanzevast's wealth of experience was only accessible by a small audience that is already active in the investment world or through referrals. The tech-savvy (inherently younger) audience didn't have any way to easily engage with Hanzevast or navigate through the somewhat daunting manual processes. At least, not without a system or digital option to streamline matters from start to finish.
Innovative product, now and in the future
Identifying this service gap early meant Hanzevast was able to quickly turn their attention to digital transformation strategies. Without a large IT department in house, the company turned to Betty Blocks to help create a new website with a build-in investment portal. The application aimed to service both existing and new generations of customers.

With their new online venture, Hanzevast effectively aimed to kill two birds with one stone: Their current target audience would have access to real-time, improved services and a modern, more engaging website would appeal to their younger target audience. Together with Betty Blocks, Hanzevast decided to build this website around an online investment platform with a host of featured built in to refine their user experience.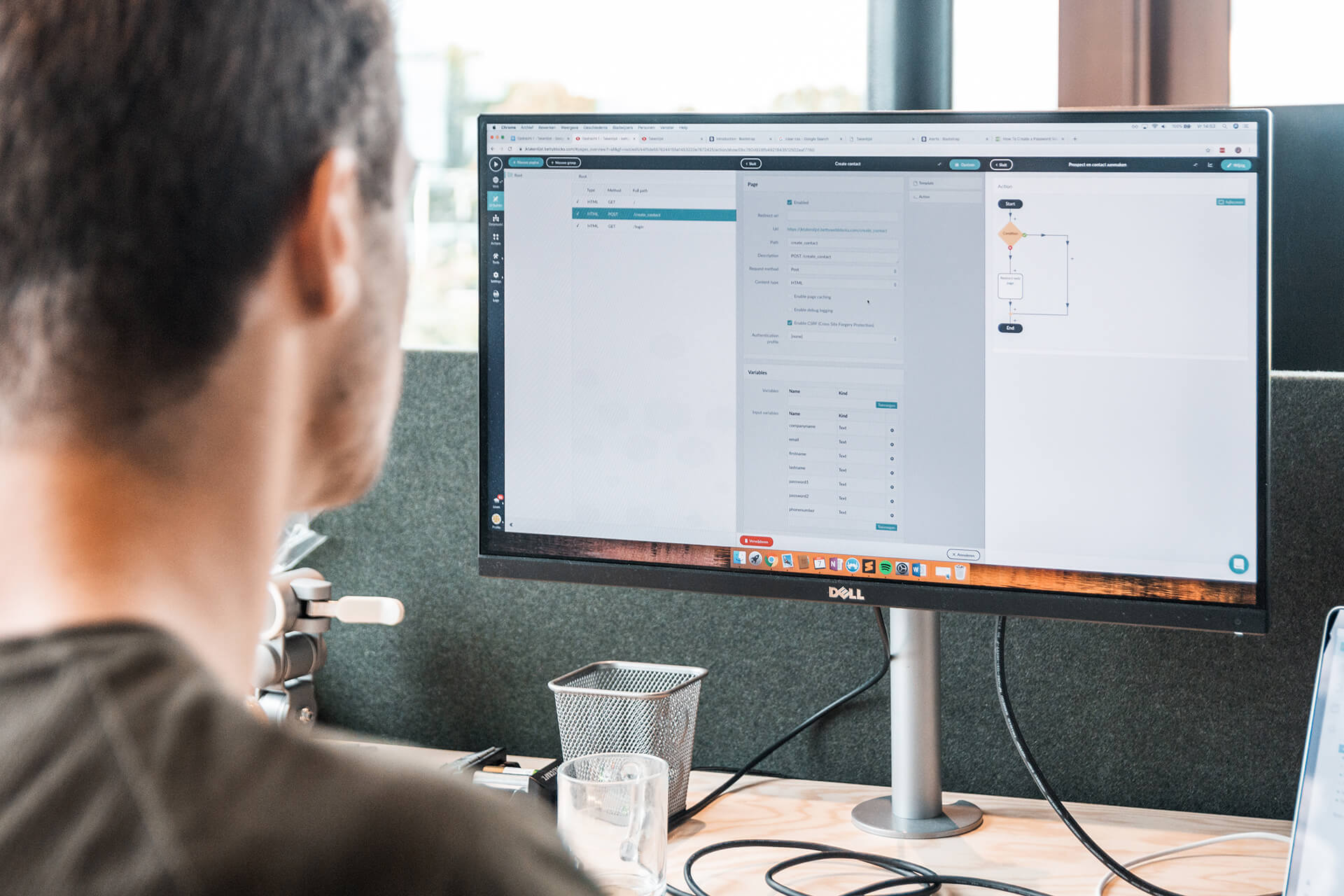 "With the new investment platform, everyone can easily invest in real estate and shipping funds from as little as 1,000 euros."
Sustainable from the ground up
By building the platform in Betty Blocks, not only would the development process be faster but Hanzevast would be able to control data entry for themselves thanks to the ease of Betty Blocks' backend system.

Throughout development, the companies worked together to perform regular user testing. The process, although adding time to the project, gave much-needed information regarding the customer journey and how different audiences navigated the new application. This way Hanzevast could guarantee a simple but effective user journey towards financial freedom for any age or demographic looking to make smarter financial decisions.

After being fully briefed regarding Hanzevast's workflows, Betty Blocks developed the entire front and backend of the final application in 5 months. The live application included systems for onboarding investors, projects and opportunities, payment systems, and a full user interface.
A complex system made extremely user-friendly
Developing an investment platform is a complex process. Every new customer needs to be vetted and approved based on information provided by organizations, projects, and clients. Calculations such as investment amounts, interest percentages, payment terms, etc. vary widely. The backend of the platform has to take financial and legal matters, in which errors are not permitted, into account. By developing with pre-composed components, Betty Blocks and Hanzevast successfully created a platform that is able to seamlessly process all the different variables automatically.