New directions for Dutch governments
The Dutch municipal government of Hoorn in North Holland is home to around 75,000 people. Like most countries, the organization is responsible for the wellbeing of these residents by providing and organizing multiple services. However, when social services were decentralized on January 1st in 2015, Hoorn needed to prepare their management system to protect confidential data which would need to be shared with external parties.
Looming deadlines
An existing system used by all municipal and national governments in the Netherlands (named the GGK-VECOZO portal) was expected to handle the new process. However, it quickly became clear that it would not be ready in time due to the complex network of legacy systems behind it. Gemeente Hoorn was among the first governmental organizations to take control of developing a new, modern solution to ensure their municipality would be fully prepared for the changeover.

With the deadline looming, Arnoud Huijgen Senior Information Advisor for the City of Hoorn turned to Betty Blocks to help build a new custom social services portal.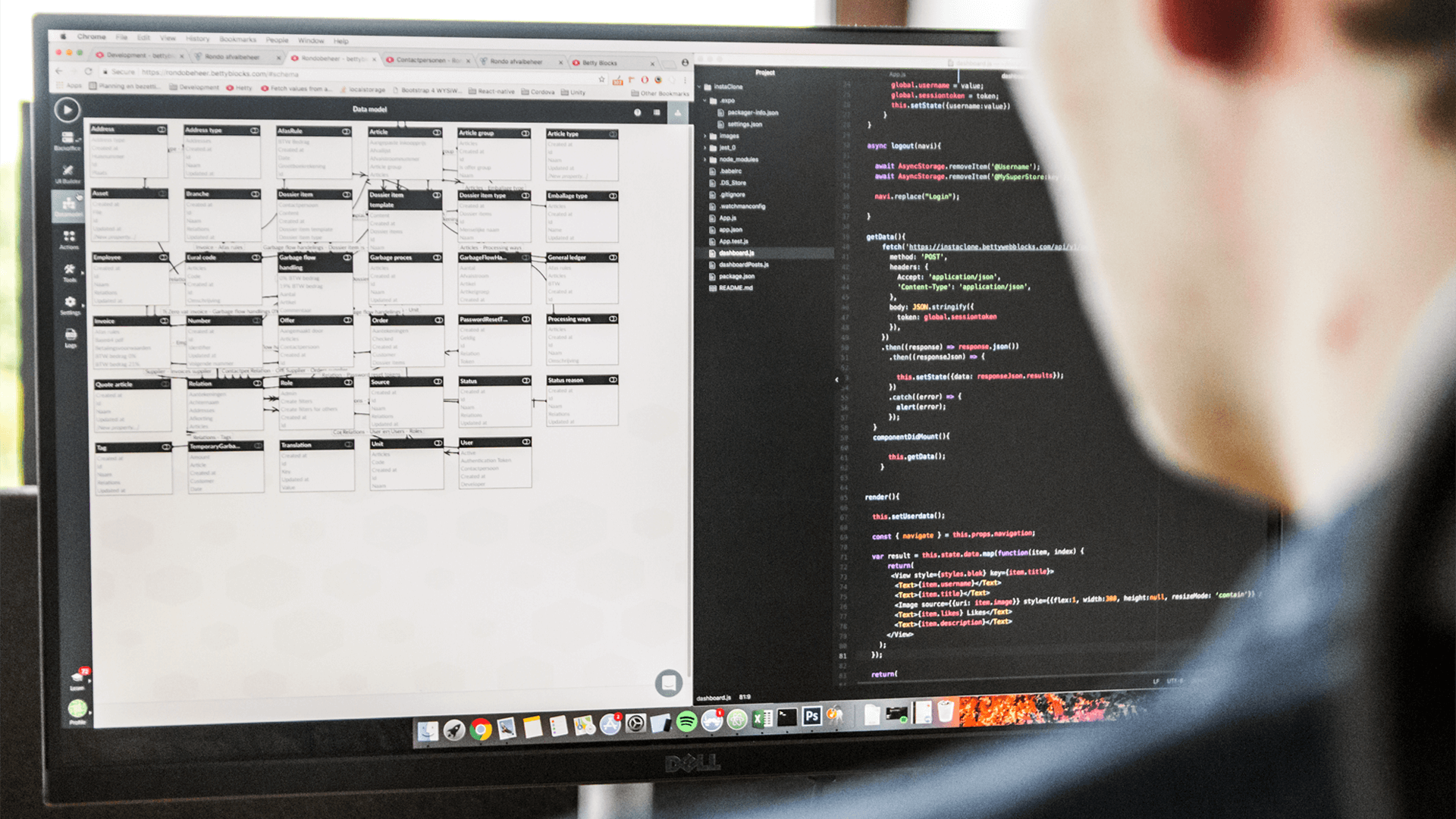 "During our first meeting in December, a working proof of concept was delivered. The desired results were ready after only two days, and the total application was ready before the end of the year."
Seeing is believing
Arnoud Huijgen got in touch with Chiel Wester, Senior Sales Engineer at Betty Blocks, to discuss exactly what the municipality would need in a short timeframe. Essentially, they would need a totally secure backend with multiple ticketing, reporting, and data management systems for the new tool to be successful. Ewout and his team assured Arnoud that development could be completed in less than a month and even delivered a working demonstration in less than two hours during the initial meeting.

"The proposition looked too good to be true. We would be able to develop our application 8 times faster, and without programming," said Arnoud Huijgen. "We decided to give it a chance during a demonstration--we'll believe it when we see it!"

There was an instant connection with Betty Blocks because entrepreneurship is one of the core values of Hoorn. Following the demonstration and finalizing the user story which would guide development, the teams were ready to begin.