The annual Copa del BroDjo is coming up! And for the most epic football tournament of the year, we're looking for a strict but fair referee. Do you love correcting people while running around in tight shorts, fiercely blowing on a whistle? Then this might be your perfect chance!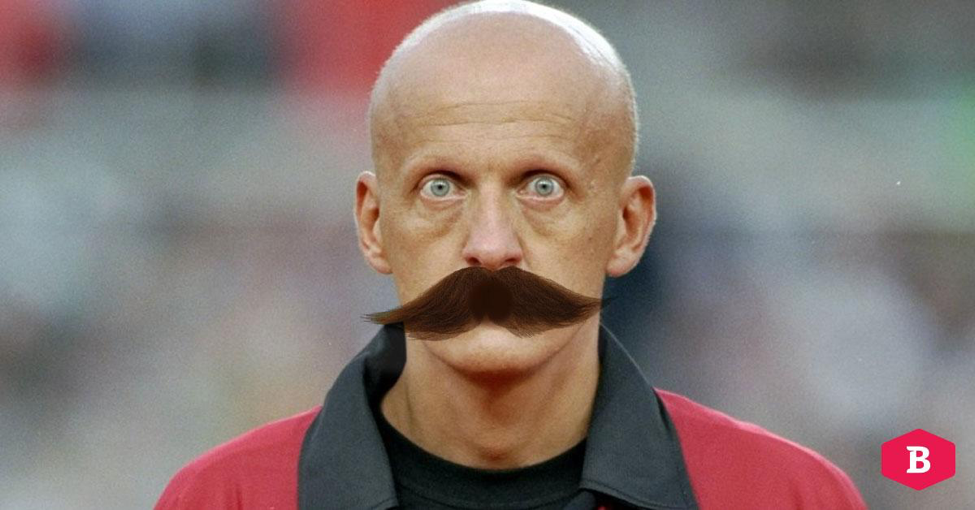 What am I going to do?
Stand on the field in our backyard trying to keep everyone's savageness at a minimum;
Be the center of attention during the world's most renowned private football tournament (because - obviously - without you, football can't happen);
Find as many synonyms for "No, hell no!" as possible, and preferably over-use them;

What skills do I need?
A pointy moustache is an absolute must. If you lack the biological ability to grow one, a fake moustache will be provided.
No color blindness: you should be able to distinguish a red from a yellow card;
A minimum of 1.000 hours of couch coaching experience is mandatory;
Wait, what!? You don't know how to handle a whistle? We're sorry, but that's a no-no, you're unqualified (as a referee without his whistle, is like a bird without its wings).


What's in it for me?
A workplace in our brand-new and ridiculously sexy garden (it's all lush and green and stuff and we even have apples and swings, WHUT!) in Alkmaar;
A great group of colleagues with limitless ambition (on and off the field);
Fame like no other referee before you (not even Pierluigi Collina).


We'll discuss your real job during a drink after the game - non-alcoholic of course, since we are all sports-minded (just kidding, if you don't hold a beer while judging, this won't work).